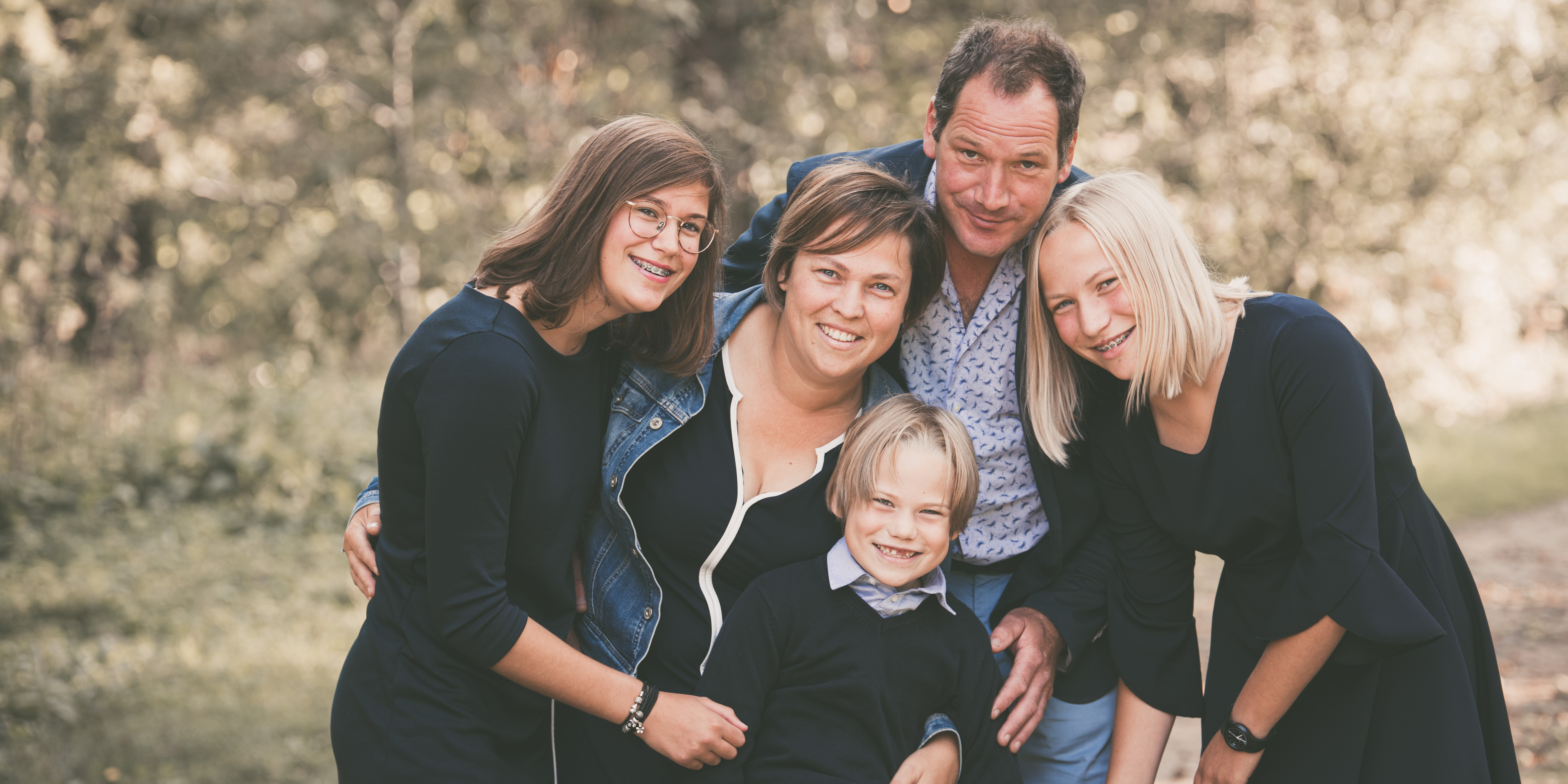 Fotografie / kinderen
The secret life of pets :-) en de reportage van een fijn, warm, charismatisch gezin
Sinds eigen kweek zijn er veel mensen die op dezelfde manier Engels praten zoals ik. Er zijn twee soort stromingen te definiëren. De bewust eigen-kweek-sprekers en de poging-tot-engels sprekers. Ik ben de laatste soort. Maar ik doe alsof ik bij de eerste soort hoor.
Het is zondagmorgen en ik heb een heel fijn gezin voor de lens.
Wat me opvalt is hoe ze net als ik genieten van het buiten zijn. Sommige mensen zien er altijd wat boos, streng uit (ook al zijn ze het niet). Dit gezin ziet er volgens mij altijd vrolijk uit. Ze hebben iets heel warms. Iets heel toegankelijks. Na de reportage huppel ik als het ware naar huis. Wat een fijne voormiddag!
Zonder zicht op spin

Ontdekking van de spin

Toeschouwers van de spin
Net als ik wil wegrijden na deze fijne reportage komen er twee engelse toeristen. Mijn raampje staat open. Ik hoor hen praten, ik glimlach naar hen. Ze zeggen dat ik een fijne auto heb (a nice car :-)). Het streelt hun ego dat ze niet beginnen over mijn nummer plaat of een kabel die wat loshangt.

Bij het wegrijden zie ik dat er één zijn pet laat vallen. Ik heb twee keuzes. Roepen of uitstappen. Ik had net na de reportage van schoenen geruild en had het nieuwe paar nog niet vast geveterd. Uitstappen en lopen betekent gevaar voor eigen welzijn. Dus als een welbespraakte wereldburger begin ik te roepen. "You've lost your pet!". Het werkt. De toeristen komen meteen mijn richting uit. Ik geef hem zijn pet. Best wel trots op mezelf om deze keurige Engelse conversatie rij ik naar huis. Pas weken later wanneer we thuis een film bekijken en de trailer wordt getoond van "The secret life of pets" wordt mijn blunder duidelijk. Even zink ik weg in diep en intens zelfmedelijden.
Ik wacht voorlopig nog heel even met het aanbieden van reportages aan anderstalige toeristen. 😉