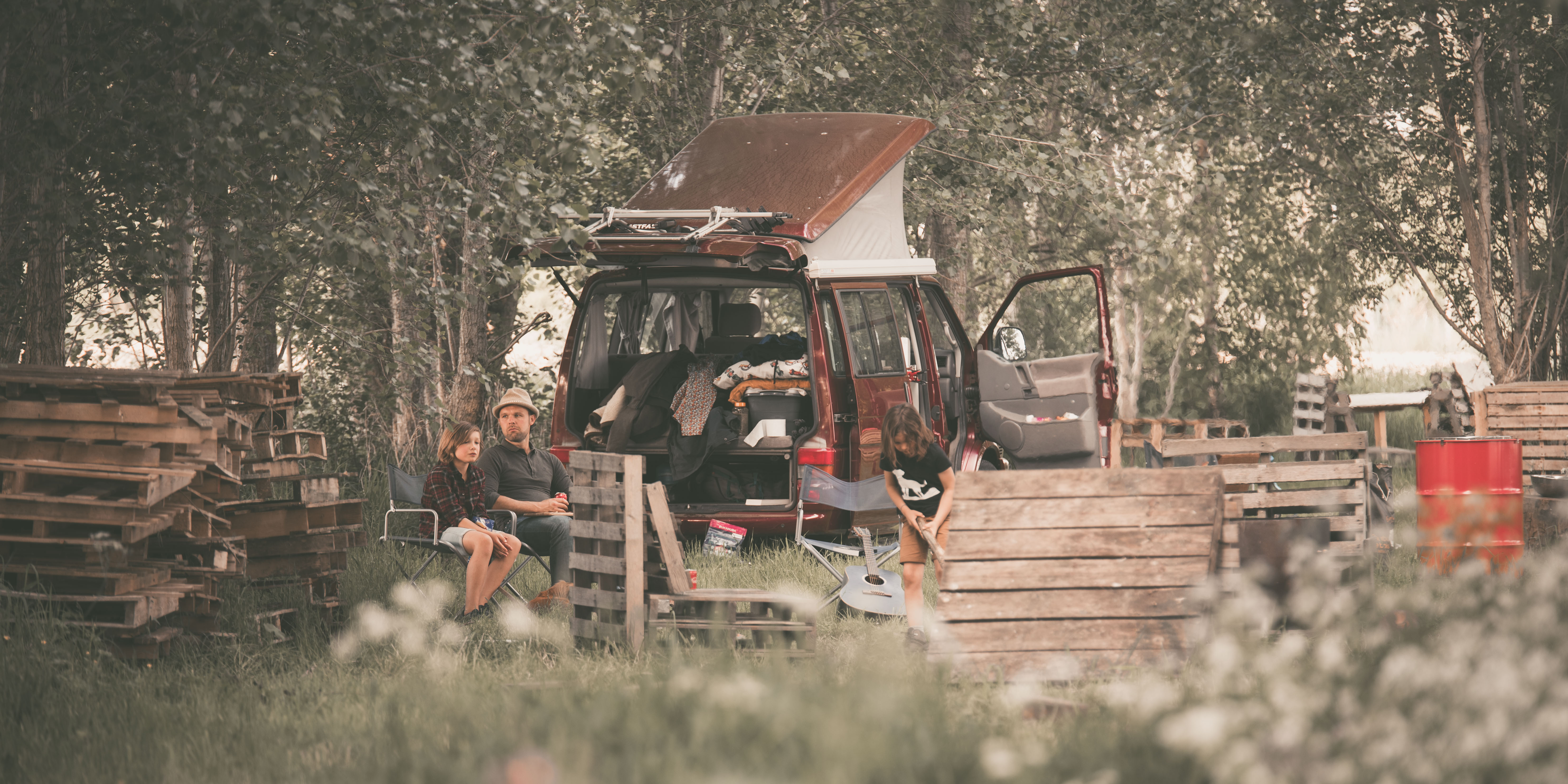 Mijn man kijkt me al enkele dagen bezorgd aan. Mijn wenkbrauwen wegen tien kilo en elke keer opnieuw ziet hij mijn gezicht overgaan naar een pessimistisch glimlachje. Ik weet dat hij stiekem overweegt om me de pil voor te stellen zodat ik tenminste weet welke dag het is.
Hij weet dat flexibiliteit in liefde met mij handig is. Hij heeft ontdekt dat ik niet tof of leuk maar gewoon heel erg raar ben. Dat ik kan slingeren van links naar rechts. Dat ik degene ben die groots en meeslepend dagdroom maar ook degene die haar eigen nachtmerries voedt. Dat ik altijd een pannenkoek in twee snijd en dan de halve pannenkoek opeet en daarna die helft in twee snijd om ook dat partje en het partje er na op te eten en dat ik zo verder ga tot alle pannenkoeken op zijn. Dat ik op dwangmatige wijze wolken diagnoseer. Dat ik sportschoenen draag om te poetsen omdat ik denk dat het dan vlugger gaat. Dat ik een overdosis fantasie heb en dat ik 's nachts pieker over wat er allemaal mis kan lopen. Dat ik overdag geen tijd heb om te piekeren omdat ik dan ons huis opruim, in het niets staar en voor onze kinderen zorg. Dat en nog vijftig andere dingen. Dat ik het de voorbije weken enorm lastig heb gehad. Dat ik de overheid vervloek omdat – naar mijn gevoel – er zo veel dingen niet eerlijk en juist zijn.
En dan… Een mail met een portie kwaadheid omdat ik geen korting geef indien een reportage verplaatst moet worden. Ook het bericht van de beroepsfotografen dat fotograferen op locatie niet kan in een studio wel vult mijn postvak in. Terwijl je buiten zoveel makkelijker afstand kan inbouwen. Ik voel frustratie. Ik voel oneerlijkheid. Een gedachte staat bij mij niet op zichzelf. Ik zoom in en uit.

Mijn legers worden inwendig gevormd. Ze zijn al een tijdje paraat. De strijdlust groeit. De innerlijke spanning stijgt en de strijdlust verdwijnt. Ik voel me zielig. Ik voel me nachtwinkelwijn. Al mijn dromen. Het zijn luchtkastelen. Het is zelfbedrog dat ik iets bereikt heb. Ik ben gewoon mijn type niet. Ik zou beter iemand anders zijn. Het zielig stemmetje in mijn hoofd wordt boos. Ik typ een alles vernietigend bericht op mijn Facebookpagina: "IK STOP ER MEE". Op dat moment heb ik een groot gebrek aan zelfinzicht en zelfdiscipline. Welgeteld twee seconden later besef ik dat ik dat totaal niet wil. Het kwaad is al geschied want bepaalde mensen hebben mijn status al gezien. Ik verander mijn Facebookbericht in "IK STOP ER TOCH NIET MEE. " om het tenslotte te verwijderen.

Het is niet makkelijk mijn man te zijn. Mijn schoonbroer zou zeggen dat het geen cadeau is om met mij getrouwd te zijn.

Het wordt moederdagweekend. We praten en eindelijk luister ik echt. Mijn man alias beste vriend. Hij is mijn tegenpool. Rustig. Wat komt dat komt en al het negatieve dat vergeet hij gewoon. Soms per ongeluk en soms met opzet. Voor hem doet het er niet toe wat andere mensen over hem denken. Zijn hoofd loopt nooit over van negatieve gedachten. Soms vraag ik me af of hij wel echt is. Hij is altijd eerlijk. Heeft werk. Is beleefd. Heeft humor. Heeft een fijne familie. Is een fantastische vader. En… hij houdt écht van mij. Neemt zowel mijn mindere als euforische momentjes voor lief.
Op 300m van ons huis lieten mijn grootouders een klein, groen paradijsje na. We besluiten om er het moederdagweekend te kamperen. We vertrekken vroeg in de namiddag en bereiken welgeteld 1 minuut en 30 seconden later onze bestemming. De zon is er al in haar glorie neergestreken. De bomen zien er groen van geluk omdat wij er zijn. We parkeren ons busje tussen het groen. Ons busje heet Willy Wagentje. Hij is iets om mee uit te pakken. Mannelijk dus.
We hebben de jaarlijkse traditie om gezinsfoto's te nemen op moederdag. Ik had uiteraard wel nood aan een portie zelf-ontspanning :-).
Op het ritme van nog niet naar huis willen ontbijten we de zondag in de regen (manlief had ergens op 2 minuten rijden koffie gemaakt en koffiekoeken afgebakken). Ik krijg de liefste moederdagbrieven.

Met een milde, innerlijke glimlach kan ik er terug tegen aan. Het inzicht is vers, het dampt nog, … Ik heb ALLES om gelukkig te zijn.
Het leven gaat niet altijd over rozen. Wat zou het ook. Mijn weg is nog in aanleg. Op eigen houtje red ik het soms niet… maar wel met al die armen om me heen.
We komen thuis na mijn moederdagweekend. Ik kijk naar mijn mapje met alle reportages. Ze voelen aandoenlijk onvoltooid. Ik val niet.. Ik dans jullie tegemoet!
Liefs,