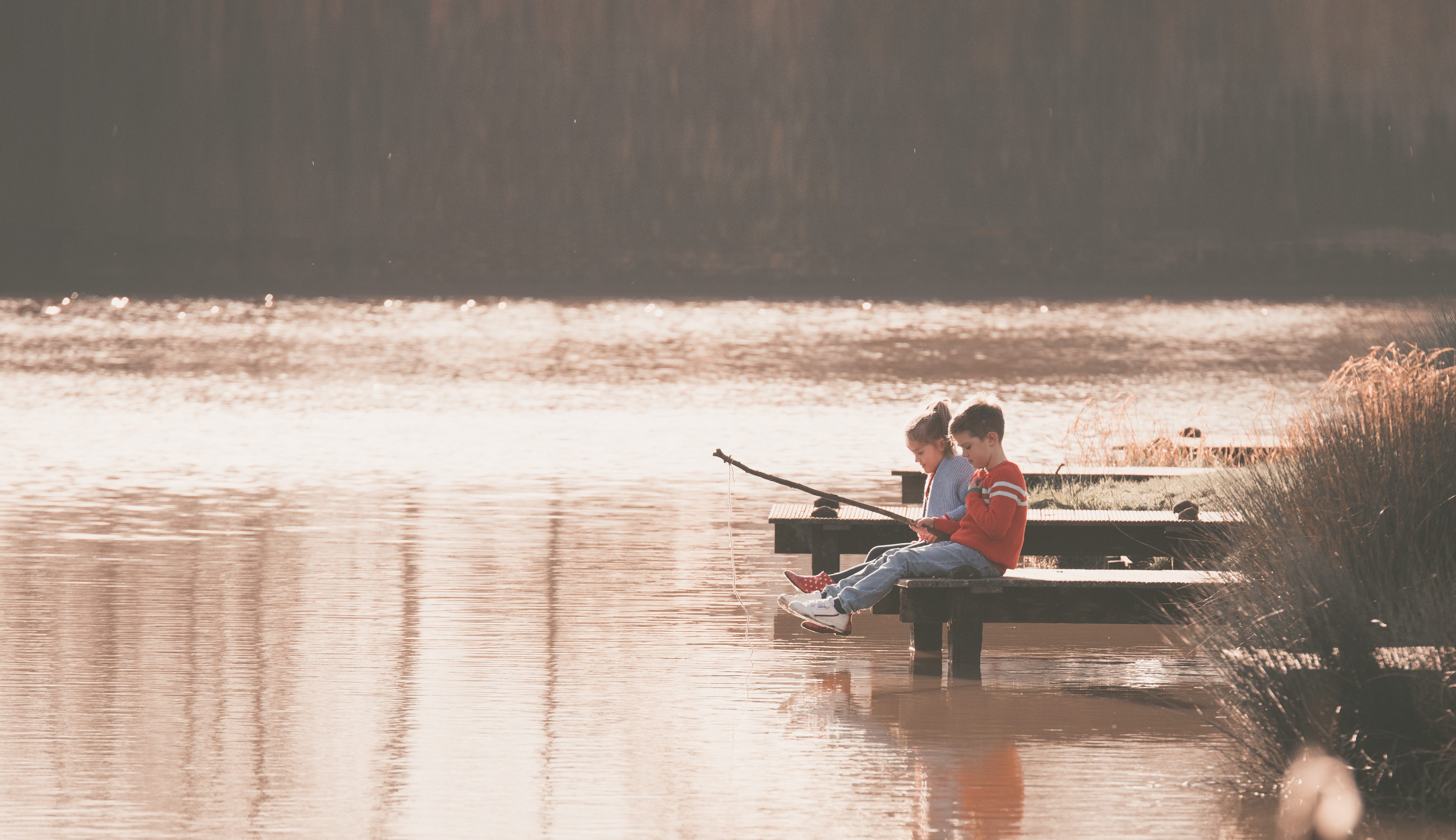 Fotografie / kinderen
Sam en Fons slaan een zusje aan de haak! Geboortekaartje Rosa! Gefeliciteerd!
Maart. Eindelijk. Een boordevolle agenda vol prinsheerlijke reportages! Ik loop op wolkjes!
Naast de wolkenloper vat ook mijn kritische zelf, als geestdriftige toeschouwer post. Hij, (alles wat groots is, is mannelijk) die me spottend aankijkt en reikhalzend uitkijkt naar elk moment van zelfontreddering. Want dat heb ik na elke winter. Een gevoel van paniek. Gedachten die met me neuzeneuzen. Als niet te rijmen rijmpjes. Enfin, ik maan mijn kritische zelf bij deze reportage aan om af te ronden voor mijn klant er is. Hij veegt nog even rustig en uitgebreid zijn voeten aan me af, kijkt naar de grijze lucht en gaat er van door.
Mijn kritische zelf had gelijk. Het is best een grijze dag. Ik twijfel of het wel goed was om de reportage te laten doorgaan. Of het dan toch niet zal regenen? Ik word getroffen door een plaatselijke "brainstorm" van wat er fout kan lopen.

Net op het moment dat Evelien, mijn klant, met haar kinderen aankomt, scheuren de wolken open.
Verwikkeld in een een heel fijne reportage geniet ik van mijn eerste lentegevoel. Evelien wil een kaartje waarbij Fons en Sam een zusje aan de haak slaan.
Sam praat honderduit. Vertelt me haar kleine en grote geheimpjes. Als fotograaf is het uiteraard belangrijk om geheimen te sorteren. Sommige worden vergeten, anderen zijn zo mooi en zo lief dat je ze jaren koestert.

Fons is in het begin best verlegen, maar na een tijdje ontdooit hij zachtjes. Hij vertelt dat hij zijn zusje in de buik Rosa wil noemen. Mama laat weten dat ze nog geen naam hebben. We eindigen de reportage vrolijk met loopwedstrijdjes die ik zonder meer verlies.

De weg naar het geboortekaartje die hun in pasvorm toe straalt is even aftoetsen. Ik stuur een vrij eenvoudig kaartje door. Evelien suggereert een extra portie vrolijkheid hashtag meer kleur en omschrijft hoe ze het ziet. Ze zijn een vrolijke familie vol met kleur en willen dit ook uitstralen. Er is nog geen watertekort, dus ik heb wel nog wat water voor bij de wijn 😉 en teken een kudde vrolijke visjes en voeg wat kleur toe aan de foto. Inwendig bruis ik als SPA rood als Evelien een tweede mailtje terug stuurt dat het kaartje perfect is.
Het kaartje had zo'n drang om het nieuws te verkondingen dat het even vertoeft in de brievenbus van onze buren. Voor mij is het altijd spannend als ik zelf de eindwerking niet doe omdat er sowieso nog kleine wijzigingen gebeuren qua uitlijning, afhankelijk van de datum en de naam.

Ik word op slag vrolijk van het kaartje!
Dankjewel familie Deprez voor deze prinsheerlijke reportage!
Wat een fijne, vrolijke samenwerking!

Geniet van lieve, kleine Rosa!
Heel veel liefs,
Ann-elise