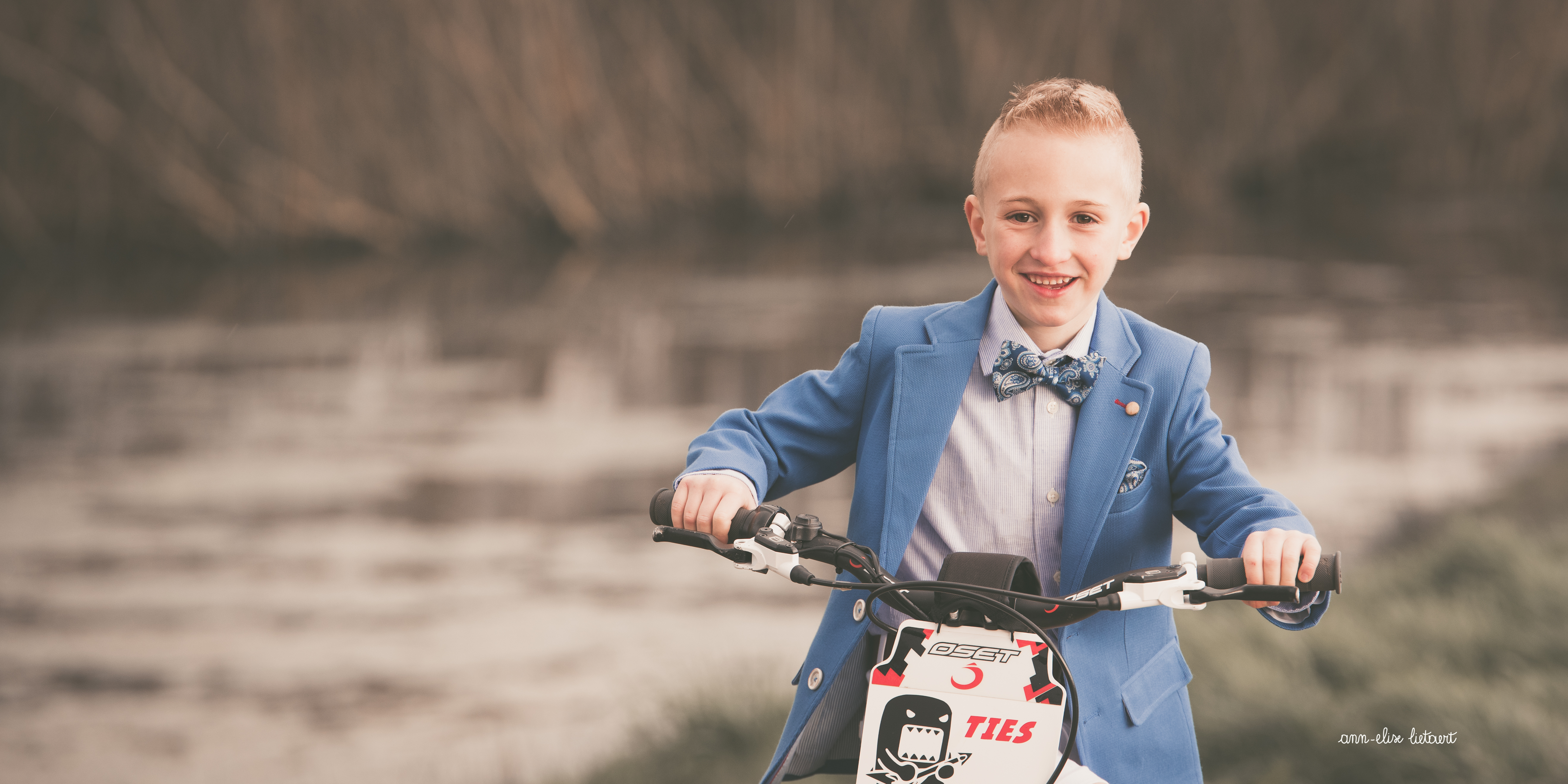 De mailtjes van Annelies beginnen heel vaak met "Hallokes".
Wanneer ze mailt begint ze haar zin vaak met "het is perfect" of "tip top". Voor mij de ideale manier van communiceren want ik lijd aan een diepgaande problematiek als het gaat over interpunctie en kleur gebruik in mails. Annelies is iemand die me altijd een warm en vrolijk gevoel bezorgd met haar manier van mailen.
Ik hou van lieve, positieve mails. Als het kan nog het liefst met de plaats en de datum er bij zoals in een brief van vroeger of een mailtje met de post (omdat je op dat moment even geen internet had*). Daar moet ik altijd heel spontaan om lachen.
Ik lijd dus aan een leesteken-, hoofdletter- en kleurgevoeligheid. Als iemand in rood met hoofdletters naar mij mailt en zijn/haar mail dan ook nog eens beëindigd met drie vraagtekens dan stopt mijn man me minimum zeven dagen in quarantaine met heel veel zakdoeken omdat ik zo triest ben en mijn omgeving anders wellicht zou verdrinken in mijn mega groot tranenmeer. Dan huil ik tranen met tuiten. Omdat ik de mail dan zie als een levensechte hardprater die naar mij roept en ik zelf eerder een zachtprater ben en hou van lieve woorden. De hardprater vindt mijn kleine letters en zachte woorden of zinnen die eindigen met puntjes wellicht verschrikkelijk… Denk ik… Dus als je als hardprater dit leest, dan vermoed ik dat je niet mijn ideale klant bent. Denk ik…

Annelies daar interne is wel mijn ideale klant :-).
Goed, de communiereportage met Ties, de vrijdag voor de lockdown in maart. Ik was nog een piepklein beetje in wintermodus maar met een gezin die voelt als zomer had ik algauw een lentegevoel :-). Ties is een heel fijn lief kereltje met een passie voor zijn bromfiets. Zijn fotogenieke zus Floor had ik al eerder voor de lens. Altijd heerlijk om gezinnen terug te zien! Lieve, stoere Ties, ondertussen deed je ook al je communie! Een late (maar daarom niet minder van harte) gefeliciteerd!
Dank je voor het vertrouwen en de fijne vrijdagnamiddag!

Heel veel liefs,
PS: Jij bent iemand die houdt van schoonheid in beeld en van zachte woorden en eindeloze herinneringen? Dan ben je wellicht wel mijn ideale klant 🙂 Meer info? www.ann-elise.be/fotografie