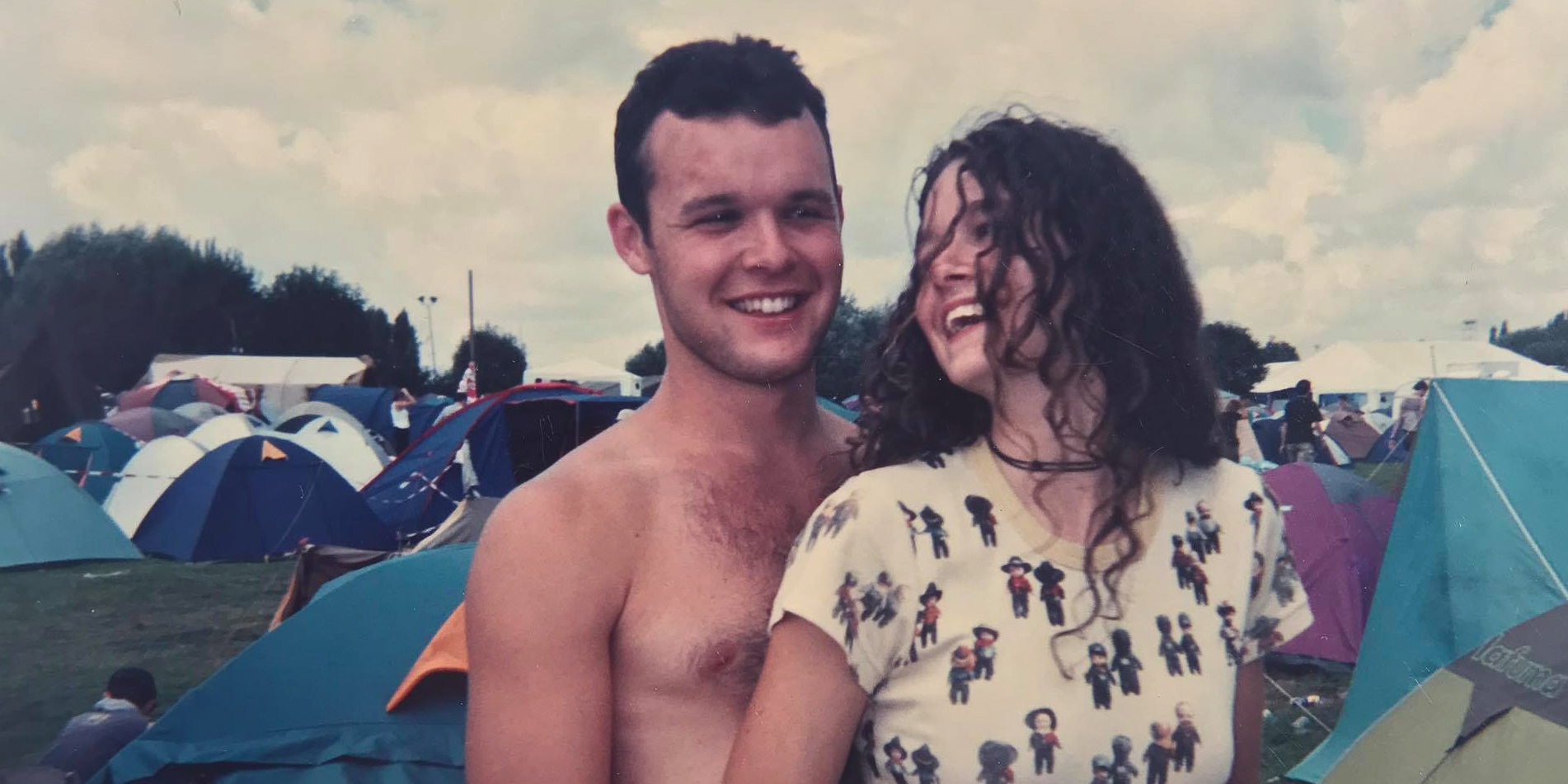 Morgen ben ik 19 jaar samen met mijn lief en realiseer ik me dat ik nog nooit een echt 'echte' liefdesgelofte heb afgelegd … maar vandaag deze brief aan mijn lief:

Jona,

Wij hebben geen echte liefdegeloftes afgelegd, hebben niet in het openbaar met eigen woorden aan elkaar beloofd dat we elkaar zullen liefhebben tot de dood ons scheidt. Gelukkig. Want ik heb het al gezegd: ik kan niet beloven dat ik jou mijn leven lang graag zal blijven zien. Ik weet nu nog niet wat er op mijn pad komt. Net zoals jij niet weet wat de toekomst jou zal brengen.
Het is ook zo dat ik jou niet elke dag even graag zie. Al is dat vooral afhankelijk van mijn gemoedstoestand en de cyclus waarin ik mij als vrouw bevind 😉 (zoals je weet ben ik eigenlijk 4 verschillende vrouwen in één, als dat niet ongelooflijk vermoeiend moet zijn voor jou :-)).

Soms heb ik van die dagen dat ik niet begrijp waarom wij samen zijn. Ik ben degene die duizend levens droomt en als we dan van die zo-zo-dagen hebben; dan twijfel ik weleens aan onze liefde. Dan vlucht ik weg en geef ik jou de schuld dat het even minder goed gaat. Dan maken we ruzie en wachten we als twee minaars tot de andere de eerste stap zet. Ondertussen hebben we geleerd dat we er geen stilzwijgende dagen moeten laten overgaan. We houden namelijk beiden van het moment net na een ruzie :-).
Ik verwijt jou vaak dat je niet attent genoeg bent, want, laten we eerlijk zijn, je vergeet vaak mijn verjaardag en meestal krijg ik niets. Als ik jou dat verwijt dan herinner jij me er aan dat ik degene ben die zegt dat cadeau's niet belangrijk zijn. En laat je me ook nog even weten dat ik namelijk niet materialistisch ben (maar zoals je ondertussen zou moeten weten vind ik het vieren van mijn leven wel belangrijk). Maar goed, toch bedankt dat je me steeds opnieuw aan mijn kernwaarden herinnert.
Ik erger me ook vaak aan jou. Als je bijvoorbeeld links afslaat als ik rechts bedoel (dat zou je nu ondertussen toch al moeten weten). Of op momenten waarop ik jou er van verdenk dat jij je aan mij ergert. Als je bijvoorbeeld mijn jas, sleutels, potloden, schriftjes, schoenen, sokken, opladers en boeken aan het opruimen bent en ik denk dat je stiekem een beetje zucht. Dan vraag ik of jij je ergert aan mij en dan zeg jij dat dat niet zo is. Maar doordat jij het dan op zo'n zuchtend toontje zegt lijkt het alsof je je heel "erg" ergert aan mij en dan erger ik me nog meer aan jou.

Wat ook gezegd moet worden is dat er véél meer dagen zijn dat ik niet twijfel, dat het vlindert als ik naar jou kijk en ik onnoemelijk veel liefde voel. Ik vind jou ook heel mooi. Letterlijk en figuurlijk. En er hangt een verbondenheid tussen ons. Dat merk ik onder andere als je met jouw ogen naar mijn ogen zit te luisteren of als we al pratend de nacht intuimelen bij het kampvuur onder een blakende sterrenhemel.
Jij bent de makkelijkste van ons twee. Dankjewel om bijna elke dag mee te helpen zoeken naar mijn sleutels. Dankjewel om de batterij van mijn auto op te laden als ik vergeet mijn lichten te doven. Dankjewel om dan toch brandnetels te gebruiken in gerechten in plaats van spinazie. Dankjewel om de distels te laten staan voor mijn distelsap (sorry dat er een weerhaak van een distel in je oog terecht kwam). Dankjewel om de perfecte vader te zijn voor onze kinderen. Dankjewel om mijn dromen te helpen vangen en in mij te geloven.
Jij zit verborgen in wie ik geworden ben. Ik heb jou nodig om mezelf graag te zien. Jij bent degene die altijd (-bijna altijd-) naar me luistert en ondanks al mijn tekortkomingen (help) en twijfels gewoon van me houdt (en zich misschien af en toe toch weleens ergert al wil je dat om één of andere reden niet toegeven ;-)).
Geen zachtroze belofte dat dit eeuwig duren zal… maar wat ik wel weet en heel goed besef is dat jij op dit moment degene bent die me thuisbrengt bij mezelf, bij wie ik ben. Jij temt mijn rusteloze ziel.
Ik hoop dat we samen jong kunnen blijven en samen oud zullen worden.**

Liefs,
*: ontdekking, de oudste foto van samen is pas van de zomer van 2002 🙂
Wacht niet om je eigen liefde vast te leggen en boek een reportage, moest je ooit een blog schrijven dan kun je er een relevantere foto aan toevoegen ;-). Boeken kan via: www.ann-elise.be

**@jonathan.boone (ik hoop ook dat je vanaf nu mijn verjaardag niet meer vergeet en soms zo heel af en toe iets attenter voor mij bent zonder dat ik het zelf moet voorstellen ;-))