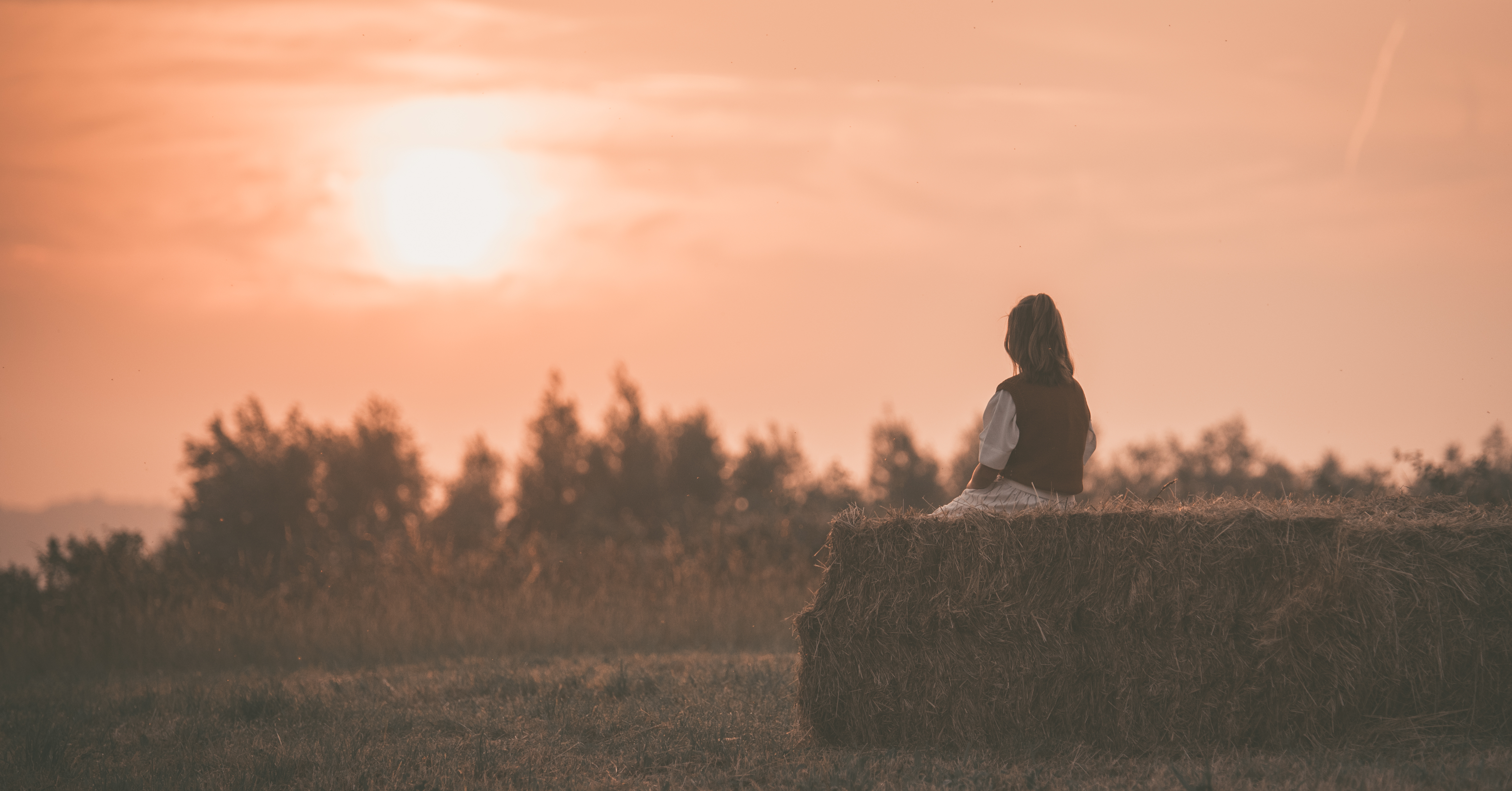 Achterop hinken met je blogs… Gelukkig is elke reportage zo uniek waardoor ik ze niet vlug vergeet :-).
Net voor deze reportage had ik (terug 🙃 ) even last van richtingloosheid (lees: de weg kwijt zijn, volledig gedesoriënteerd zijn in ruimte) maar mijn innerlijke stem porde me aan om toch mijn bestemming te vinden. En ja hoor, na enkele telefoontjes lukte dit ook.
Mijn geest diept menig lessen op om mezelf te helpen bij dit onvermogen, maar ik blijf onverbiddelijk mezelf. Hoe erg ik dat soms ook vind. En mooi. Want zo kom ik soms op de mooiste plaatsen terecht.
De avond van de reportage is echt een zomeravond die baadt in het gouden licht. Met een gouden meisje, Edith. Ook weer iemand die zowel van binnen als van buiten uit straalt.  Ze houdt een vlammend betoog over hoe mooi de wereld wel niet is, en ik volg haar redenering. Volledig.
Heel vaak stel ik vragen tijdens mijn reportage. Mijn wenkbrauwen gaan even geamuseerd de hoogte in wanneer Edith verteld dat ze bejaarden eigenlijk schattiger vindt dan baby's.
Doorheen ons verder gesprek wordt duidelijk dat we verschillende zaken delen.  Onder andere dezelfde lievelingsschrijver! Roald Dahl! Hoe zalig is dat niet!
Op sommige foto's is het moeilijk te zien of het nu Edith of de zon is die straalt 🙃.
Ondertussen is juni al even voorbij…  Werden er door Edith nieuwe stappen gezet. Een nieuwe school, nieuwe vrienden, …
Ik wens van harte dat ze altijd haar zalige zelf mag blijven!
Dank je voor de fijne, bezomerde avond!
Liefs,