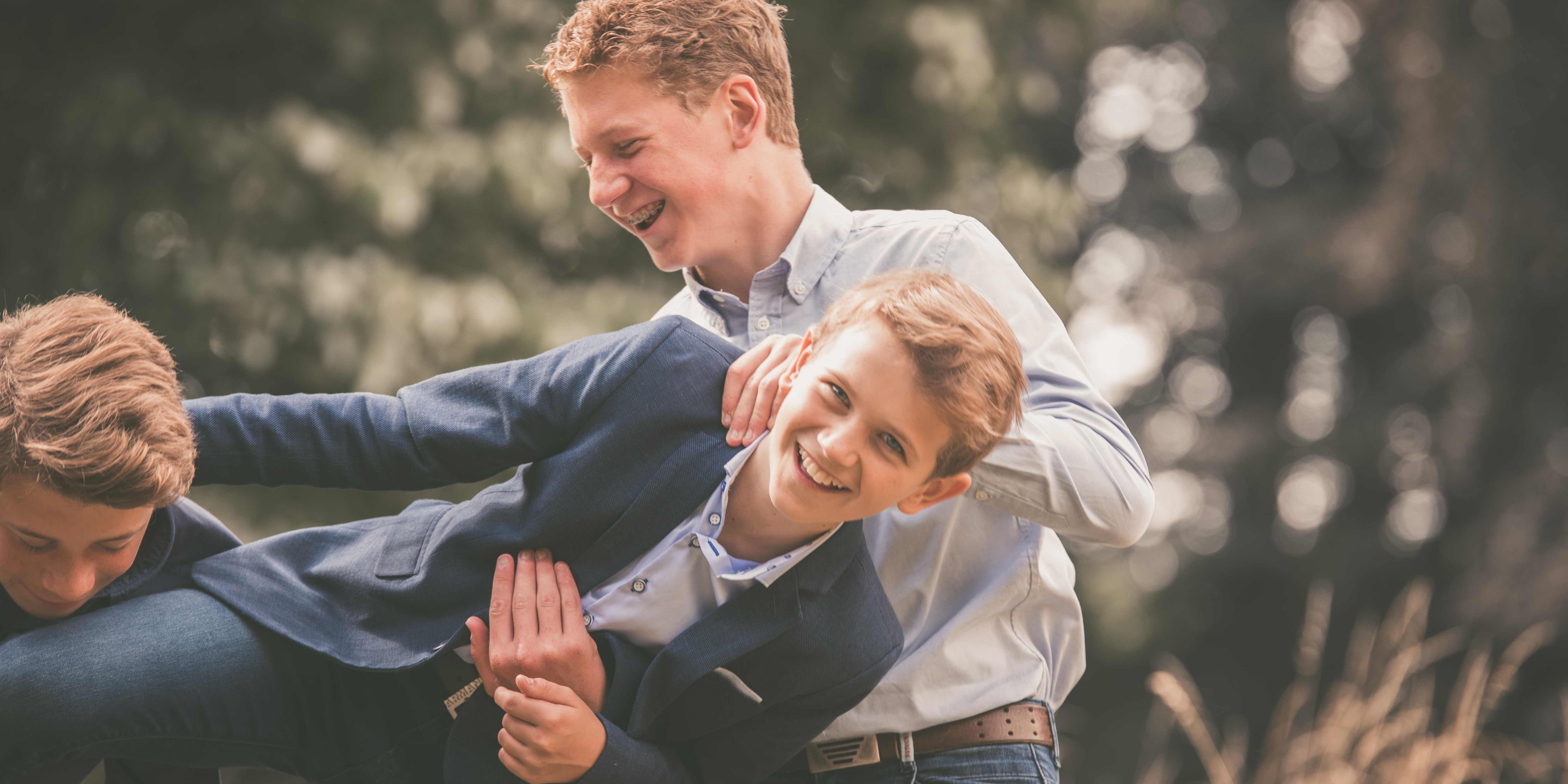 Shame on me! Blogsgewijs vertoef ik nog in juni! Bij deze een aanloopje om bij te benen, de tijd zwierig terug in te halen en te grabbelen in mijn herinneringen.
Een twijfelachtige morgen in juni. Buienradar spreekt de draak met het feit of het nu al of niet zal regenen. Maar we krijgen droog. En zonnig. De start van de reportage is wat onwennig. Ik heb een communiereportage met Charles en zijn gezin. Voor jongens zijn reportages nu eenmaal niet de allerleukste bezigheid. Maar gelukkig heeft buienradar ongelijk en is het dan toch een zonnige morgen en hebben we zonsgewijs meteen ijs dat smelt (mede door een gedeelde liefde voor droge humor).
Tijdens de reportage gooien ze met bloemen, vaak met de bloempot er nog aan*(heerlijk :-)). Het is een gezin waarbij er niemand huilend in een hoekje zit te wachten wanneer de pot hem treft, maar waar iedereen heel vrolijk de bloem met pot en al terug de hemel ingooit en hem ergens anders vrolijk laat landen. Ze hebben de wetenschap dat moesten ze falen in het gooien ze beschikken over een goeie lookalike keeper ;-)). Een gezin met een prinsheerlijke mindset!
Bij het nabewerken vormt zich een vrolijke lach op mijn gezicht, één die nog lang niet zal wijken als ik terug denk aan dit gezin.
Dank je voor de fijne voormiddag! Het was heerlijk om met jullie op stap te gaan!
Charles, een late proficiat!
Beeldige groet,
*: spreekwoordelijke uitdrukking (je weet maar nooit dat er ook maar iemand denkt dat er echt met potten wordt gegooid tijdens de reportages ;-))

Momenteel zijn nog enkele plaatsjes voor 2021. Een reportage boeken? Klik hier!