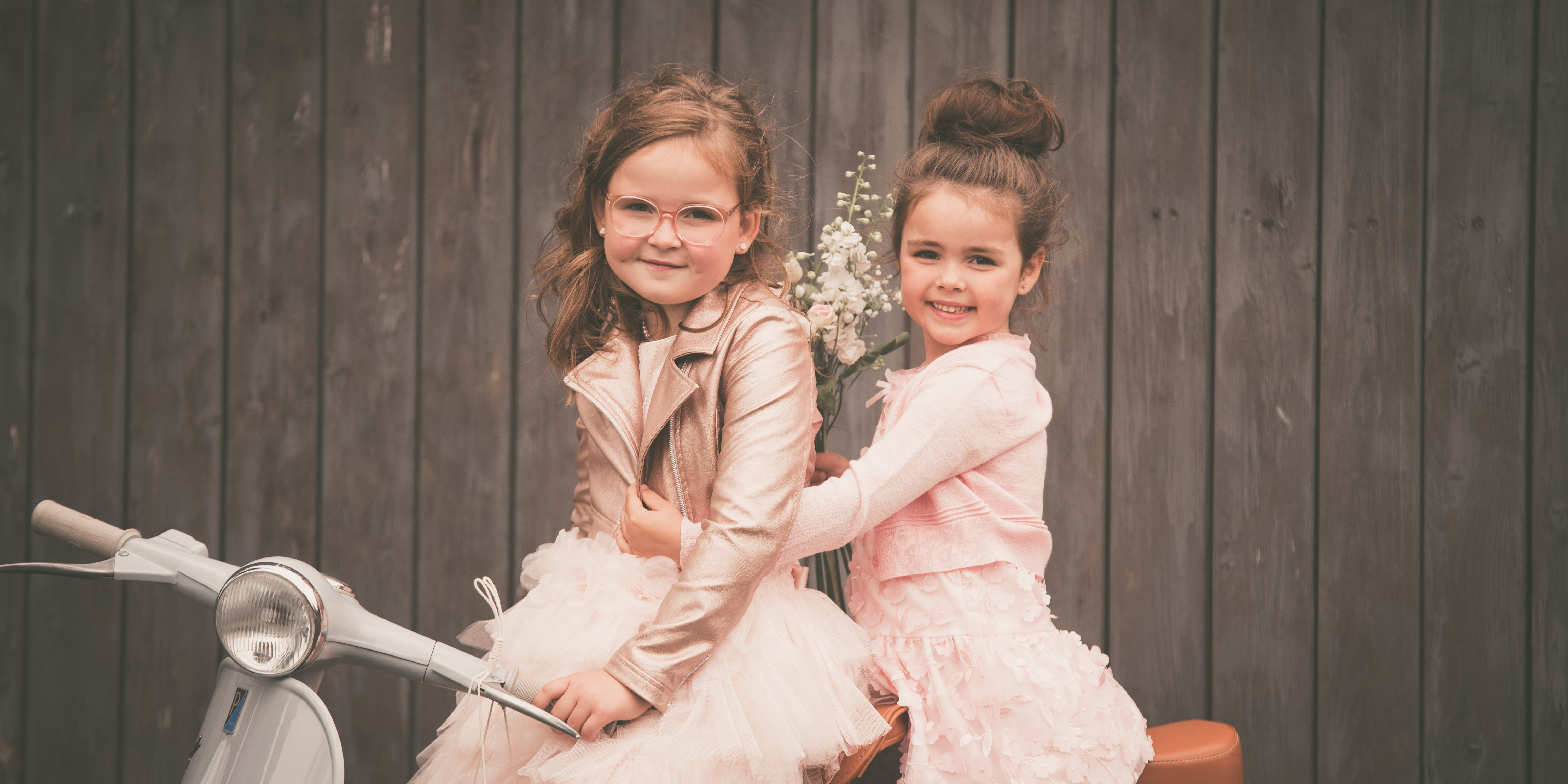 "Is dat nu echt aan het regenen?". Ik stel mezelf een retorische vraag om het vaststaand feit wat te camoufleren. Ik check voor de zekerheid nog even of het geen ander vocht is dat op mijn autoramen valt. Maar het is regen. Iets van de dingen die we in België met zijn allen met elkaar delen.
Het is juli en ik heb zo meteen een communiereportage met Eloise en haar gezin.
Eloise. Mooie naam.
Ik ben zelf ook best tevreden met mijn naam. Toch zijn er best wel aandoenlijk veel mensen die mijn naam fout uit spreken.
Dus misschien even enkele wenselijkheden op een rij:
a) je zegt Ann-elise zoals het hoort (Ann – korte stilte – Elise met een z. Als je belt naar mijn voicemail weet je hoe het moet :-)).
b) je hebt ooit een bepaalde status verworven waardoor je me met Lies of Liese mag aanspreken. Dat mag je blijven doen :-).
c) Je heet Bart (eigenlijk is het Ward ;-)) en denkt nog steeds dat ik Eloise heet :-), het fijne aan dit merkwaardig feit is dat je ooit hebt gezegd dat je getwijfeld hebt om je dochter naar mij te noemen. Eloise dus :-).
Je hebt dus drie mogelijkheden waar je me gelukkig mee kan maken. Dat vind ik vrij tolerant van mezelf.
En wanneer je het juist uitspreekt (lees zoals ik het wil) kan je ook alle kanten op om je emoties te uiten. Mijn naam leent zich perfect om lief, boos, bang en blij uit te spreken.
Wat ik niet fijn vind:
a) je noemt me Annelies (ik heb heel veel toffe vriendinnen die Annelies heten, maar ik voel mezelf niet thuis in deze naam. Het is ook te verwarrend als ik met deze vriendinnen afspreek, want wie is dan Annelies? Zij of ik?)
b) je verpoeëtiseert mijn naam en gaat hem uit spreken als Ann-Elies. Ik ken mensen met volgers. Door dat zij mijn naam fout uitspreken nemen heel wat mensen dit van hen over (ook de mensen die vroeger mijn naam wel juist uitspraken). Het voelt een beetje als een eilandje waar je niet makkelijk vanaf komt. Een etiketje die je niet makkelijk krijgt losgeweekt. Maar ik mis een lettertje op deze manier. Het is hetzelfde als wanneer je bijvoorbeeld tegen Maaike "Maaik" zou zeggen. Of tegen Hans "Han". Tegen Nele "Neel". Of tegen Cony "Con". Het voelt een beetje als een gebrek.
c) je past een negatieve connotatie toe: A-nee-Lies. Dan heb ik altijd het gevoel dat ik iets fout doe. Ik denk dan dat mensen me toe spreken met Ah, neen, Lies. En dan voel ik me schuldig maar weet ik nog niet waarom. Daar moet ik dan altijd eerst even over nadenken.
Aangezien het ook een vorm van merkbeleving is (ik gebruik mijn naam voor mijn zaak) is het uitermate wel belangrijk dat je hem juist gebruikt. Zodat een mogelijke potentiële klant niet bij "Annelies fotografie" langs gaat (ook al zijn haar foto's minstens even mooi, maar daar gaat het nu even niet om).
Goed, een reportage met Eloise en haar gezin. Het regent en mama Joke zorgt snel voor een tussenoplossing. We mogen langs gaan in het huis van de kapster en daar de reportage laten doorgaan.
Wie me goed kent weet dat ik niet zwicht voor regen en na een tijdje binnenfoto's kijk ik het gezin heel lief in de ogen en vraag hen ten regen. Heel even zijn we afgezanten van de regengoden en houden we een regendansje. In harmonie met het klimaat van ons land zetten we de reportage verder.
Als mensen genoeg stralen van binnen uit, merk je nauwelijks de regen op de foto's. Ook hier hebben we te maken met een stralend gezin.
Geniet van weer en wind!
Eloise, het was een eer jou voor mijn lens te hebben! Dank je voor het vertrouwen (in mij en in het weer ;-)).
Lieve groet,
Ook een stralend gezin? Er zijn nog enkele plaatjes vrij voor de communiereportages in 2021! Boeken kan via www.ann-elise.be/fotografie