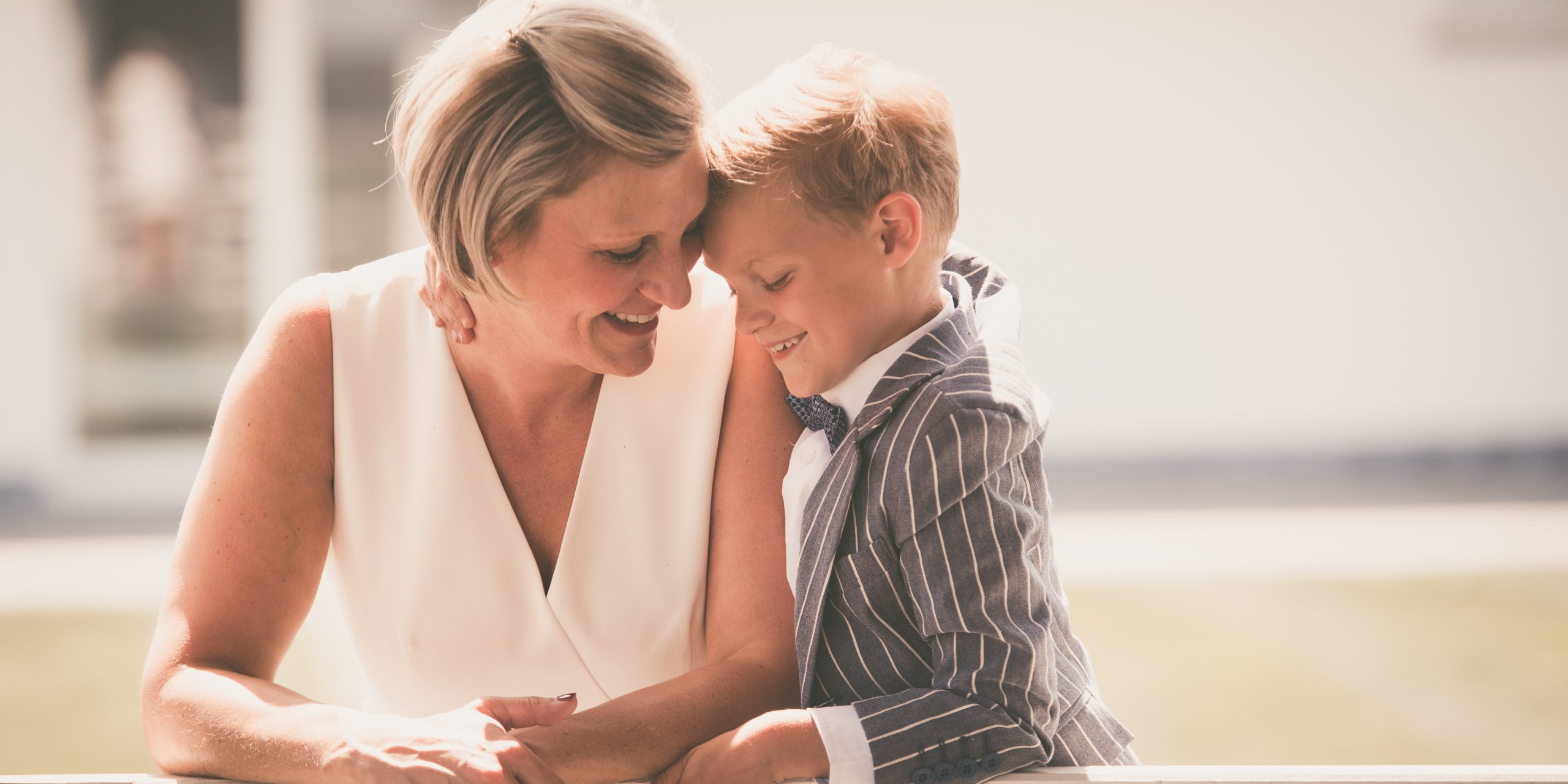 communie / Fotografie
Over een prinsheerlijk kereltje voor mijn lens (en ook een beetje over mijn verslavingen)
De zon zomert met grote gratie op deze julidag. Het is bloedheet. Mijn bijna vloeibare ik beweegt zich door de zomerdag heen op weg naar een reportage bij Bastien (toen mocht het nog bij mensen thuis).
Bastien is een prinsheerlijk kereltje. Ik weet nu al dat het wellicht een man wordt die echt zal leven met en bij zijn hart en alles zal voelen tot in die prachtige ziel… Onder het felle zonlicht groeit hij de hoogte in.
Het wordt een ontspannen, fijne reportage.
Zijn mama ken ik van in haar bloemenwinkel. Wie me goed kent weet dat ik kamp met een aantal verslavingen.. Planten en bloemen, boeken en chocolade (en bij momenten ook nog eens koffie, distelsap en andere drinkbaarheden). Eenzame teleurstellingen en angsten worden steeds gecompenseerd met bloemen of een nieuwe huisplant. Euforische of triestige gevoelens met chocolade en dagdagelijkse sleurmomenten met boeken. Het vieren van het leven met koffie of andere vloeibaarheden. Er zit structuur in mijn verslavingen ;-).
Maar goed, Delphine draagt dus mee tot hervinden van een geluksgevoel met haar bloemen als ik een mentaal dipje heb :-).
Dank je voor de fijne reportage!
Veel liefs,