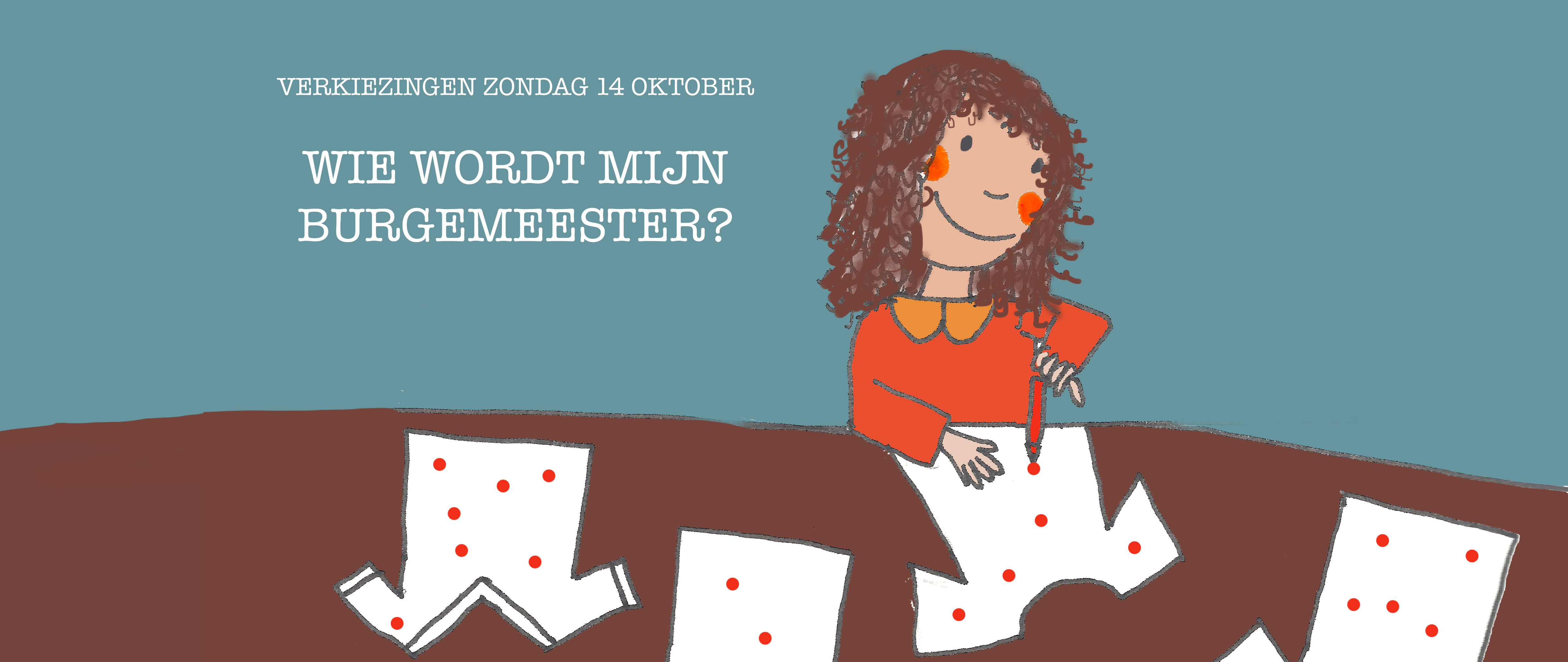 Wat me opvalt is dat ik in de komende weken alle politieke partijen aan de deur heb gehad en dat er talloze bomen gebruikt werden (schaamrood is hier wel op zijn plaats, vind ik)  om mij te overtuigen om op hen te stemmen.
Alles heeft een reden. Dus ben ik in de overtuiging dat ik niets anders kan dan afleiden dat mijn stem ongelooflijk belangrijk moet zijn.
Maar nagedacht, en misschien moeten we het even omdraaien. Als mijn stem dan zo belangrijk is, misschien is het dan beter dat ik aanhaal wat ik echt belangrijk vind. Ik heb dus om hen wat op weg te helpen een functieprofiel opgesteld waar een schepen of burgemeester zou moeten aan voldoen.
Aangezien dat iedere partij  zegt dat ze  stem wil geven aan mijn stem ben ik er van overtuigd dat het sowieso een bruikbaar werkdocument zal zijn in de komende zes jaar :-), onafhankelijk van wie er dan ook de verkiezingen wint.
Goed, daar gaan we:
Wie is voor mij een goede politieker? Wie is een goede leider?
Op kamp waren dat de leiders die me niet op mijn blote knieën door de steentjes lieten kruipen,  degene die een oogje dicht knepen bij het ulletjesbusspel en zij van wie ik niet halfplat moest liggen tijdens de halfplatte rust (dat klinkt waarschijnlijk een beetje vreemd).  Niet vertaalbaar naar politiek dus.
Goed, waar moet je als burgemeester, schepen, … voor mij aan voldoen?
Kennis, als je je politiek wil engageren dan moet je tenminste iets weten over politiek. Als je schepen van cultuur wil worden dan moet je weten wie Milo Rau is of tenminste weten wie het kleine sterven heeft geschreven. Maar ook op lokaal niveau, word je schepen van lokale economie dan stoort het me dat je bij me aanbelt en me vraagt of fotografie enkel een hobby is of als ik dit ook professioneel uitoefen. Dat had je als toekomstige schepen van lokale economie moeten weten (maar door het feit dat je dit leest zul je het ook weten, waarvoor hartelijk dank).
Ervaring, word  je bijvoorbeeld schepen van mobiliteit dan zou je afwisselend per fiets of bus naar de gemeenteraad moeten komen,
Resultaat: geen loze beloftes,  strooi geen zand in de ogen. Alsjeblieft geen drijfzandpolitiek in onze gemeente, geen Poelkapelle-aan-zee dus 🙂
Mensgericht: als politieker moet je aandacht hebben voor alle inwoners van onze gemeente. Probeer alsjeblieft in verschillen mogelijkheden te zien.
Graag wat charisma, dat is ook onmisbaar voor een goede leider, maar verdoe je tijd niet met dweepzucht.
Beleefd, we blijven ten allen tijde beleefd voor elkaar, overtuigingen kunnen verschillen maar hou het ook dan nog altijd netjes. Wees geen boegbeeld voor onverdraagzaamheid.
Misbruik je macht niet, dat staat nooit netjes en hou als het kan ook je achterban netjes bij de les!
Voor mij een belangrijk puntje: graag geen armzalig natuur- en milieubeleid!  Momenteel is er te weinig visie op duurzaamheid in onze gemeente.
Betere fietspaden: wees eens wat liever voor al die mensen die met hun fiets gaan werken.
NOG ENKELE SUGGESTIES:
Kunnen we geen megagrote koekjesverkoop organiseren? De opbrengst gaat naar de gemeente en op basis daar van moeten we minder gemeentebelastingen betalen?
Respecteer de schatten van ons verleden! Er zou een wet moeten komen die lelijke gebouwen in onze gemeente verbiedt.
Ik zou het een goed idee vinden om meteen met de verkiezingen zondag van de gelegenheid gebruik te maken om mensen ook op plannen te laten stemmen, zondag met de verkiezingen, dan weten jullie meteen onze mening.
Mijn zus opperde het idee voor een gemeenschappelijke brochure met een overzichtje van alle kandidaten. Lijkt me ecologisch ook wel een betere keuze. Dus doen binnen zes  jaar zou ik zeggen. Eenvoud en eenheid. Dat siert altijd. Dan gaat het meteen ook over kwaliteit en niet over kwantiteit.
Misschien ook wel fijn om meer voeling te krijgen met de gemeente: we maken een soort document van alle liefdes, ruzies, vriendschappen, familiebanden, waar het gras het groenst is binnen de gemeente. Blijkt dat het gras bij bijvoorbeeld de buren groener is dan kun je een weekje van tuin wisselen.  Verder zou het fijn zijn dat de helpdesk van de gemeente ons één keer per jaar opbelt om te vragen of we geen problemen hebben. Dat toont betrokkenheid.
Als het regent dan krijgen fietsers en voetgangers altijd voorrang in onze gemeente
Meer groen!
Nog een laatste die ik zelf bijzonder leuk vind: in plaats van een burgemeesterssjerp krijgt de burgemeester een rode bolletjestrui. Omdat die hoogstwaarschijnlijk de meeste rode bolletjes had. We veranderen ook de manier van stemmen. In plaats van op lijsten stem je rechtstreeks op een t-shirt. Het stemmen wordt ook veel leuker, iedereen krijgt een balpen waarin net voldoende zit voor 1 'burgemeestershot' om zijn stem uit te brengen.  Uiteraard hebben we dan meteen ook een hippe burgemeester.
Dus lieve, lezende, charismatische kandidaat*, burgemeester(es) in spé,
Ik hoop dat mijn input zeer gewaardeerd wordt.
Veel succes!
Voor mij wordt het terug een moeilijk dag, zondag, doordat er staat dat je niet aan het potlood mag likken heb ik altijd de neiging om dat wel te doen. (Ik lik niet echt hé, gewoon wat spuug op de vingers 😉 )
*aangezien je zo ver gelezen hebt moet jij hem/haar wel zijn ?