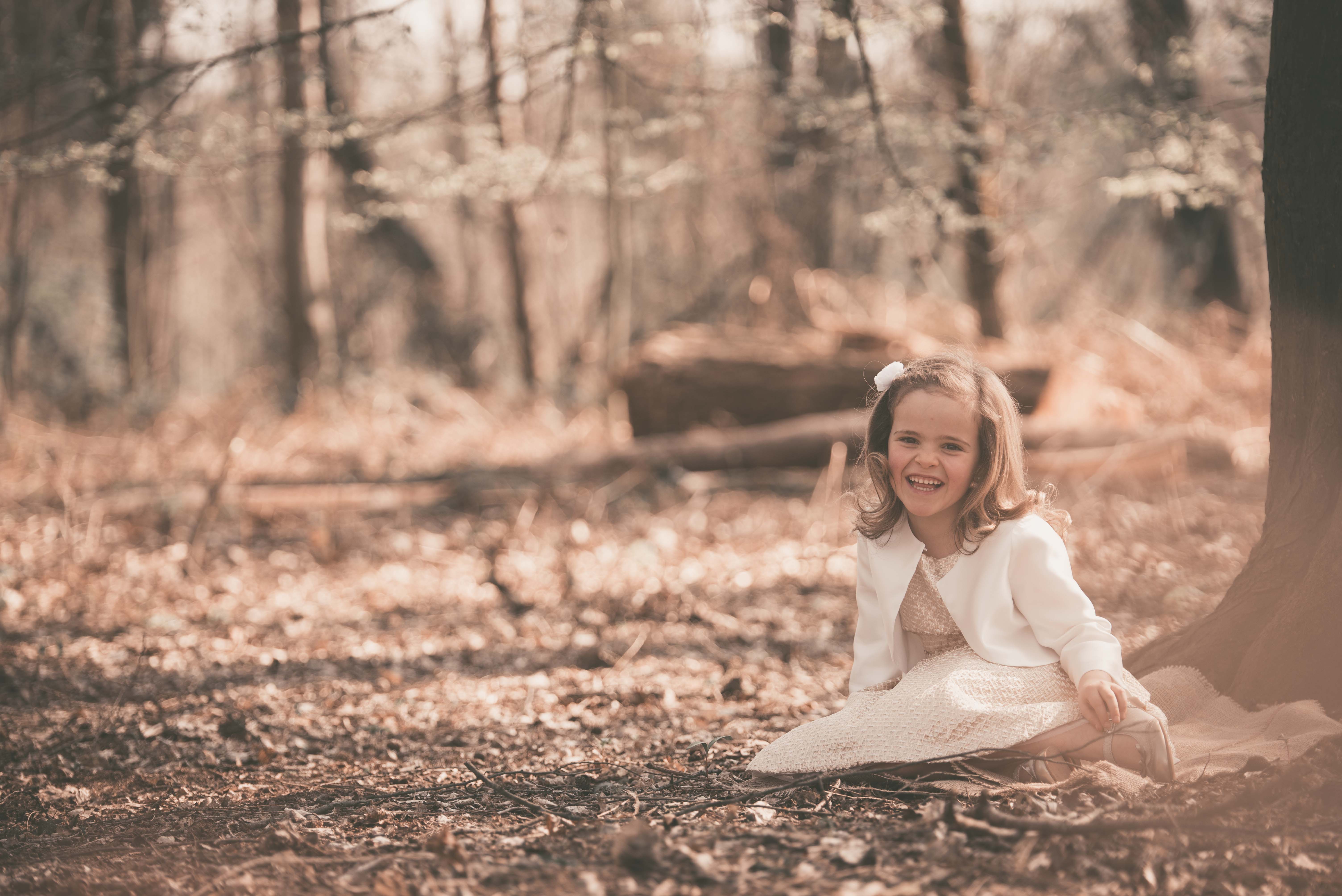 Andere mensen praten tegen elkaar. Of tegen hun kat. Of hun hamster. Je hebt er misschien die tegen hun goudvissen praten.
Ik heb mijn man een tijdje terug ook moeten beloven om niet meer tegen mijn planten te praten. Althans niet waar hij bij is. Ik praat ook tegen mijn auto, Willy Wagentje. Tegen mijn sleutels als ik ze kwijt ben.  Maar goed nog meer dan dat, praat ik tegen mezelf. In mijn hoofd. Niet altijd even liefdevol.  Soms ook hard.
Volgens mij worden we gevormd door alles wat er in ons leven gebeurt maar kunnen we zelf bepalen hoe we met dingen omgaan.  Maar je moet het toch ook maar doen met wat je krijgt.
Je bent een prinsje, of een prinsesje als je in een warm nest terecht komt. Net voor ik naar deze reportage ging zag ik hoe een papa op zijn kind stond te roepen, tieren. Hard en kil. Dat kind had al een zwaar rugzakje om mee te dragen. En ik voel me nog steeds schuldig dat ik niet naar die papa toeging.
En daarna de reportage met Elise. Een klein prinsesje, die het geluk heeft te mogen opgroeien in een warm nest. Een mama en een oma mee op reportage die haar letterlijk en figuurlijk liefdevol omarmen. Een grote broer die haar af en toe zachtjes bijstuurt.  Een gezin die liefde kiest als strategie.  Twee jaar geleden had ik eveneens een prinsheerlijke reportage met heel het gezin. (https://blog.ann-elise.be/2017/05/12/wat-een-prinsheerlijk-gezin-gefeliciteerd-met-je-communie-achiel/)  Een opvoeding in liefde brengt de grootst mogelijke perspectieven met zich mee. Daar ben ik heilig van overtuigd.
De mama van Elise heeft een directiefunctie in een middelbare school. Het is heerlijk om te horen hoe ze vertelt over haar leerlingen, over toekomstige projecten.  Het is zo belangrijk dat mensen op deze manier, met deze hartstocht in het onderwijs staan.
Ook in het onderwijs ligt er heel wat potentieel om onze kinderen een toekomst te kunnen geven. Mijn innerlijke rust kwam weder neder bij de gedachte dat het jongetje hopelijk het geluk zou hebben om school te lopen in een liefdevolle omgeving.
En Elise, die heeft zo ongelooflijk geluk met het nest waarin ze terecht kwam. Elise is een heerlijk meisje. Geen meisje-meisje. Maar eentje die het heel fijn vindt om in bomen te klauteren, om te rennen, …   Een lieve, fijne plantrekker die glimlacht van mond tot oor!
Elise, van harte gefeliciteerd met je eerste communie!
Inge, heel fijn om terug met jullie op stap te gaan!
Liefs,