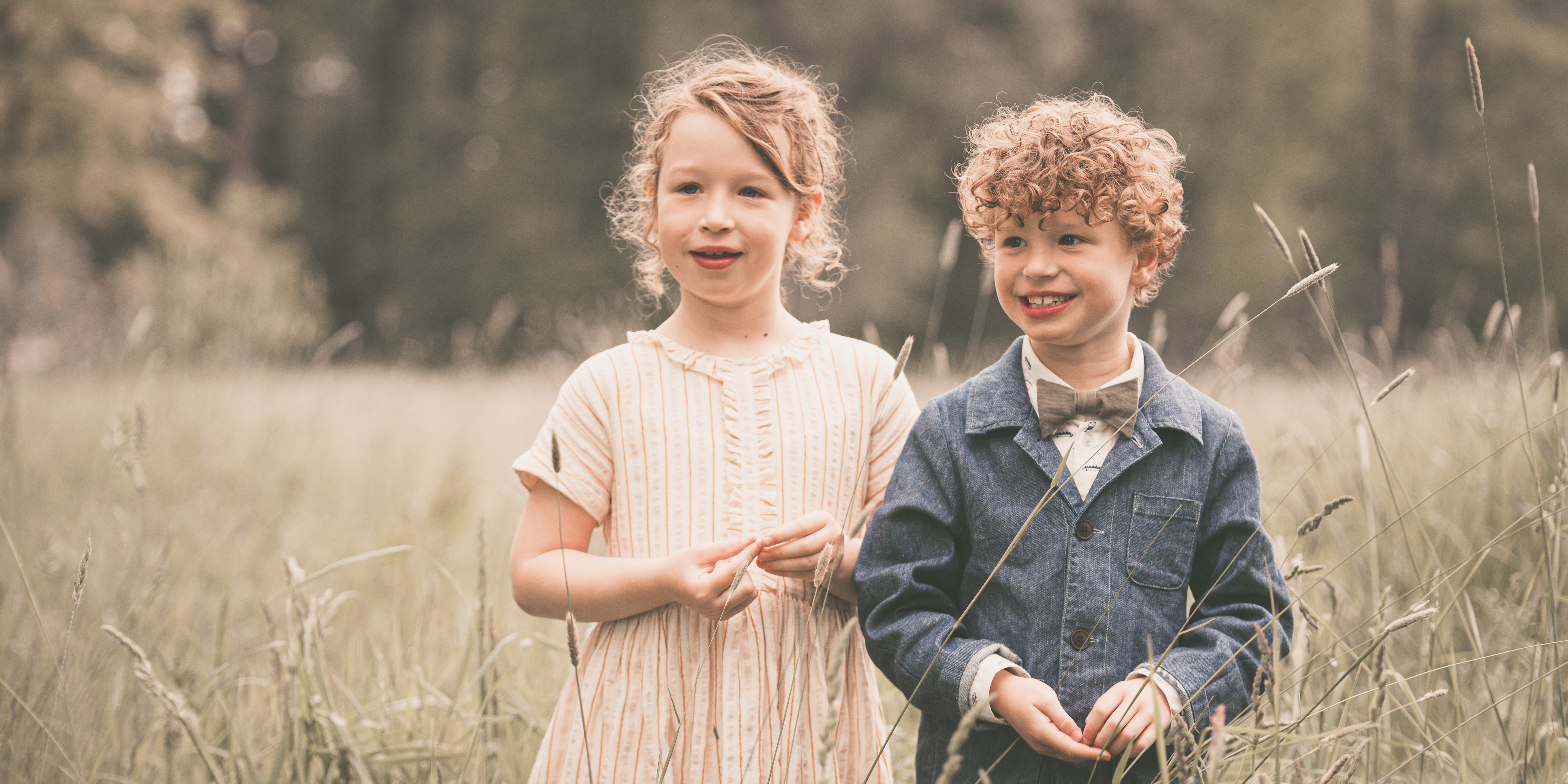 Halfweg mei. Mijn hoofd danste zachtjes heen en weer. Eindelijk, eindelijk, mocht ik terug aan het werk! Ik had zo uitgekeken naar dit moment! Zo vaak had ik gedacht waren we maar gisteren of morgen… Ik kuste mezelf wakker uit mijn doornroosjesslaap en bekende aan mijn werk dat ik weer zielsveel van hem kwam houden.
Ik krijg een bijzonder fijn gezin voor mijn lens. Heel het gezin heeft iets vurigs, speels, liefs en wilds. Je voelt hoe de lente zich uitrekt en uitkijkt naar de zomer.
Heerlijk om te zien hoe de pure charme van dit gezin zich ontvouwt voor mijn cameraatje tijdens deze communiereportage.
Ik ben een mensenkijker. Mijn man vindt me soms een mensenstaarder. Vindt dat ik te vaak en te lang naar mensen zit te staren. Margot is een mama op onze school en is iemand die opvalt omwille van haar uitstraling, ze heeft iets bruisends over zich heen (en ik ben eigenlijk bijna zeker dat ze zich hier niet of nauwelijks bewust van is, wat haar nog zoveel mooier maakt).
Eind augustus deden Elise en Ewoud hun eerste communie! Wat ongelooflijk fijn om deze twee knapperds en hun gezin voor de lens te hebben!
Hartelijk gefeliciteerd, Elise & Ewoud!
Margot en Jeroen, zo dankjewel voor het vertrouwen!
Lieve groet,
Ook een prinsheerlijke reportage? www.ann-elise.be/fotografie