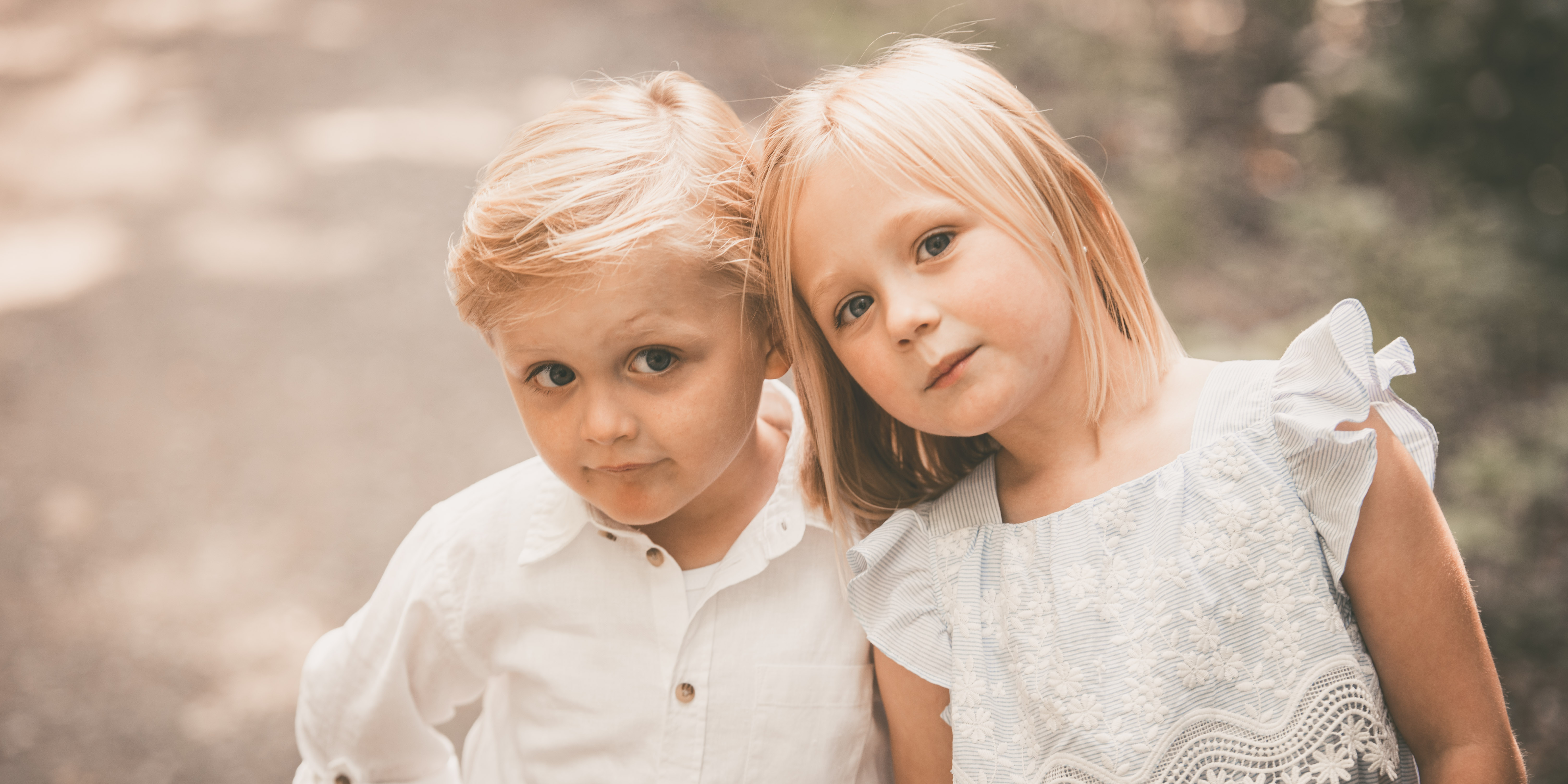 blog / communie / Fotografie
Over hoe een fotograaf (ik dus) kan blunderen in alle mogelijke opzichten en over een heel lieve klant met héél mooie, lieve kinderen.
Het was een uitgestelde reportage. Begin juli. Het is uitzonderlijk maar toch gebeurt het dat ik mijn eigen kinderen meeneem op reportage. De wereld is mijn werkterrein en de plekken waar ik vertoef zijn mooie plekken om kampen te bouwen. Deze reportage was een beetje last minute en ik was minder goed voorbereid dan anders. De batterijen van de walkie talkies waren leeg, we hadden op voorhand geen duidelijke afspraken gemaakt. Maar het was een korte reportage, dus ik vroeg de jongens om gewoon bij me te blijven.
Het is een kidsreportage. Ik krijg twee lieve verlegen kinderen voor de lens. Het duurt even maar zachtjes ontdooien ze. Mijn jongens hebben zin om de wereld te ontdekken. Ze vragen of ze alsjeblieft, alsjeblieft, alsjeblieft op het grote plein mogen blijven spelen. Ik beaam met als afspraak dat ze daar moeten blijven.
De reportage gaat verder. Ik voel onrust. We wandelen terug naar de plek waar ik mijn jongens achterliet maar ze zijn nergens te vinden. Van kruin tot teen voel ik hoe angst meester over me wordt.
De vraag, de roep: "Rube! Iben!". En het weerklinken van een meedogenloze stilte. De mama van de kindjes gaat kijken naar de parking, ik blijf bij haar kinderen. Ik zet taal in om mijn immens grote angst te verdoezelen. Ik zie een auto met geblindeerde ruiten weg rijden van bij het kasteel en er spelen duizenden zwarte gedachten in mijn hoofd. Misschien nam iemand ze mee. Er is hier zoveel water. Misschien zijn ze gevallen. De mama komt terug gelopen. Geen kinderen op de parking. We zoeken beiden naar mijn jongens.
Ik ren naar een groepje leidsters die een kampje geven. Ik leg hun uit dat mijn jongens zoek zijn. Ik noem me "moeder" en heb op dat moment, op dat punt, op die plek het gevoel dat het een titel is die ik niet verdien. Mijn omgeving knikt vaag, alles vertraagt, die luttele minuten lijken uren. Ik voel hoe de diepte aan me trekt.
Er komt een jongen naar me toe gerend. Hij had ze gezien. Twee jongens met lang haar. Een grote blonde en een kleine jongen met een staartje in zijn haar. Enkele kinderen van het kampje beginnen mee te zoeken en ze roepen mijn kinderen hun namen. Ik heb moeite om niet te beginnen wenen als ik hun eindelijk eindelijk in de verte vanuit het bos zie verschijnen. Ik ben verdomme zo ongelooflijk blij dat ik hen terug zie (vlug even een scheldwoord gebruiken zodat mijn tekst niet te soft wordt ;-)). Ik wil niets liever dan hen in mijn armen sluiten en een lange wandeling met hen maken, maar ik ben op dat moment ook nog steeds fotograaf. Dankbaar dat mijn klant toen zo ongelooflijk begripvol en vriendelijk was! Dankzij haar vind ik mijn rust terug en kan ik de reportage verder zetten.
Die dag voel ik me een minder getalenteerde moeder, maar al even erg een minder getalenteerde fotograaf. Professioneel kwam het in elk geval niet over. Gelukkig had ik op dat moment een heel erg lieve, begrijpende klant.
Thuis ben ik stil. Mijn jongens komen stil bij me zitten. Ik krijg knuffels, verontschuldigen en heel wat lieve woorden.
Ik voel me er nog altijd schuldig over. Ten opzichte van mijn jongens, ten opzichte van mijn klant. Maar het is ook wel zo dat er bij elk drama in ons leven ook weer dingen duidelijk worden. Voor mij: dat de grens werk en privé echt wel duidelijker moet worden afgelijnd. Mijn kinderen neem ik niet meer mee op reportage. Liever een babysit of een andere oplossing zodat ik als fotograaf écht fotograaf kan zijn en er ook als mama volledig ben.
Er zijn altijd lekken of lekjes in ons leven. Dingen die fout lopen. Dan toch goed aflopen. Ik weet niet in welke hoedanigheid je deze blog leest. Misschien als moeder of vader, misschien als mijn klant of als potentiële klant. Misschien vind je mij nu een slechte moeder. Dat kan. Maar weet dat ik mijn tekortkomingen ernstig neem en er aan werk. Perfect word ik wellicht nooit, maar ik doe mijn best om telkens opnieuw een betere versie van mezelf te worden. Ann-elise versie 107.89. Zoiets.
Aan de lieve mama van die dag: zo dankjewel om op jouw vriendelijke, lieve, begripvolle manier te reageren!
Ook een reportage boeken? www.ann-elise.be/fotografie