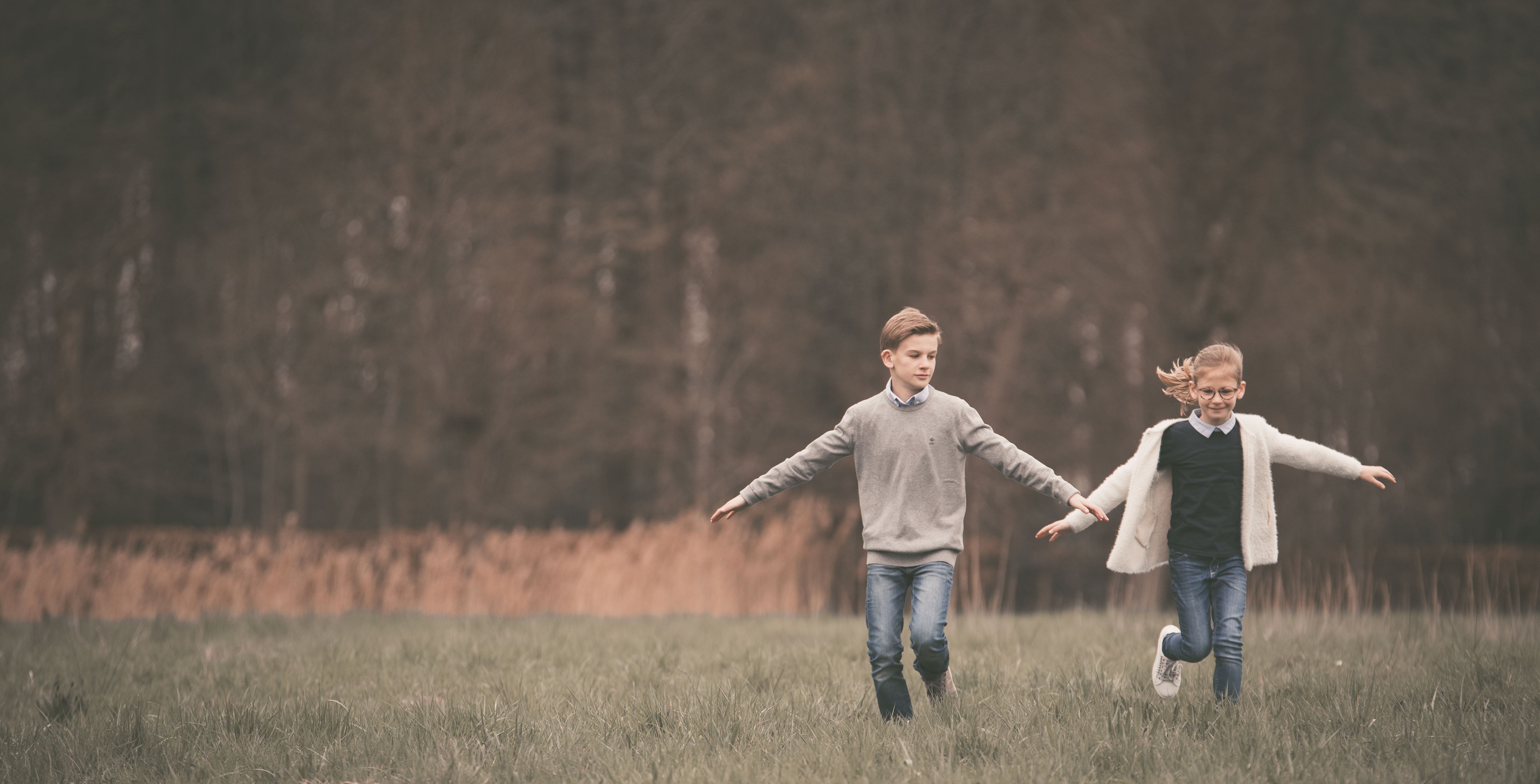 Eind maart. Wanneer ik mensen sta op te wachten schrijf ik anderen steeds een verzonnen biografie toe. Soms mis ik een koffiezetapparaat op mijn wachtplekje. Overtuigd dat ik met sommige mensen tot ene schoon gesprek zou komen.
Of soms ook niet… Mijn wachtgesprekje was dit keer vrij hilarisch. Het was niet het gewone weerpraatje of het gesprekje over welke lens ik gebruik. Iemand ging met mij het gesprek aan over wat er speelt in modeland. Over het feit of strepen hun werk nog steeds doen. En ik stond daar… in mijn favoriete (lees: makkelijkste) fotoreportageoutfit… Jeansbroek, bergschoenen en mijn rugzak. In zijn verzonnen biografie over mezelf kon ik duidelijk wat modetips gebruiken en die kreeg ik ook :-).   Zoetzure grijns op mijn gezicht. Binnenkort de Bucket Hat for real op mijn reportages…
Na mijn eerste gesprekje dan maar beginnen lezen. Om behulpzuchtige mode- en trendwatchers op afstand te houden. Te veel advies is nooit goed.
Even later verschijnt dit mooi gezin voor de lens.  Liefdevol. Mooi.  Wat fijn om ze met een pure blik te mogen vastleggen!
Marie lijkt af en toe te zweven, Elias heeft de blik van een dromer. En twee ouders die hen zo liefdevol omarmen.
Ook mooi aan deze reportage, hun kledij is heel mooi op elkaar afgestemd, zonder dat ze de aandacht overneemt. Hier gaat het over persoonlijkheid, over je laten zien zoals je bent niet over de laatste summermusthave.
Heel fijn om met dit gezin op stap te gaan!
Dank je voor de fijne namiddag!
Liefs,
Ann-elise